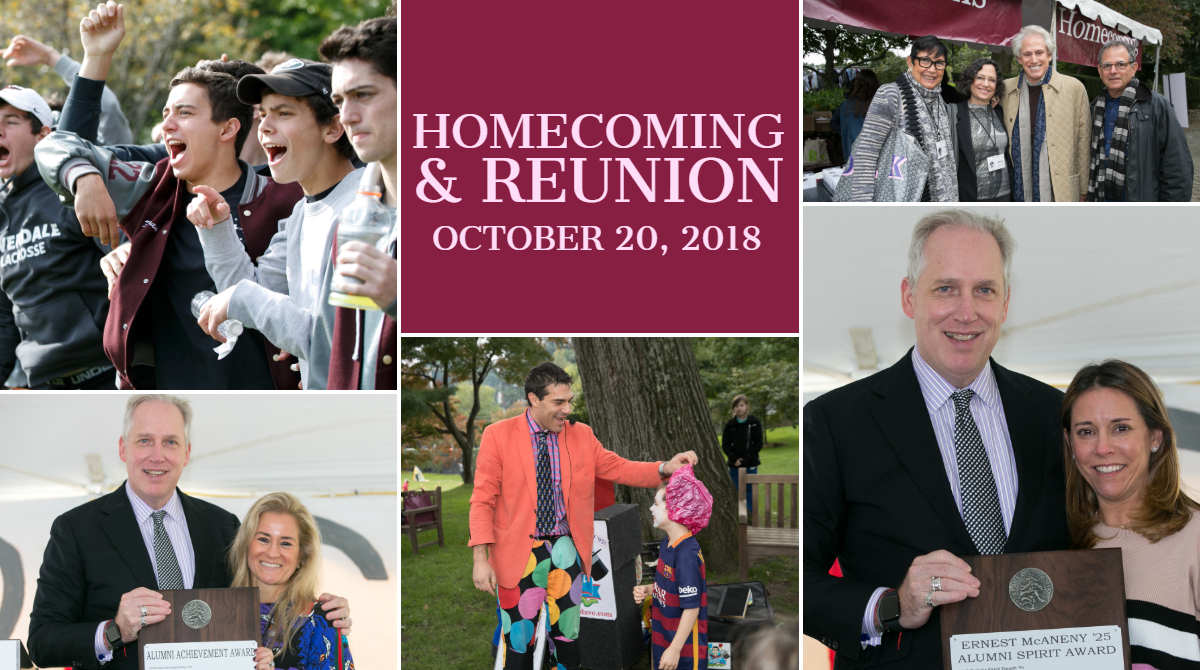 Alumni from the class years ending in 3 and 8 returned to campus on Saturday, October 20th to celebrate their respective milestone reunions. The highlights of the day included faculty talks, class photos and campus tours, athletic games, and a magic show performed by "Magical Dave" Nieder '95.
The Class of '58 was given the Reunion Class Award for their unsurpassed dedication to Riverdale and their meaningful connection to one another; Stefanie Firtell Donath '91 was presented with The Ernest McAneny Spirit Award in recognition and appreciation of her service to Riverdale; and Ellen Biben '83 was presented with the Alumni Achievement Award for accomplishments within her field.
The Alumni Panel Discussion: The Rhythm of the Music Industry was held in the afternoon on Homecoming. David Schulhof '89, President of Music at AGC Studios, moderated the panel. Panelists included: Nancy Marcus Seklir '82, Executive Vice President, Business & Legal Affairs of Columbia Records; Drew Cohen '86, President & CEO of Music Theatre International; Claude Kelly '99, Grammy-nominated singer, songwriter, and producer; and Jesse Harris '87, Grammy Award-winning songwriter, singer, guitarist, and producer. At the conclusion of the panel discussion, Jesse sang a song from his new album Aquarelle as well as his Grammy hit "Don't Know Why."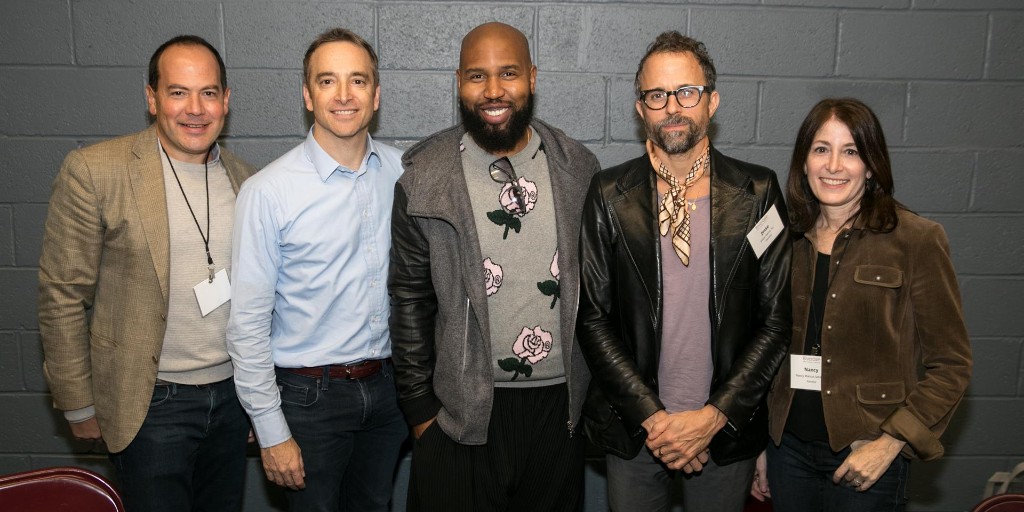 L-R: David Schulhof '89, Drew Cohen '86, Claude Kelly '99, Jesse Harris '87, Nancy Marcus Seklir '82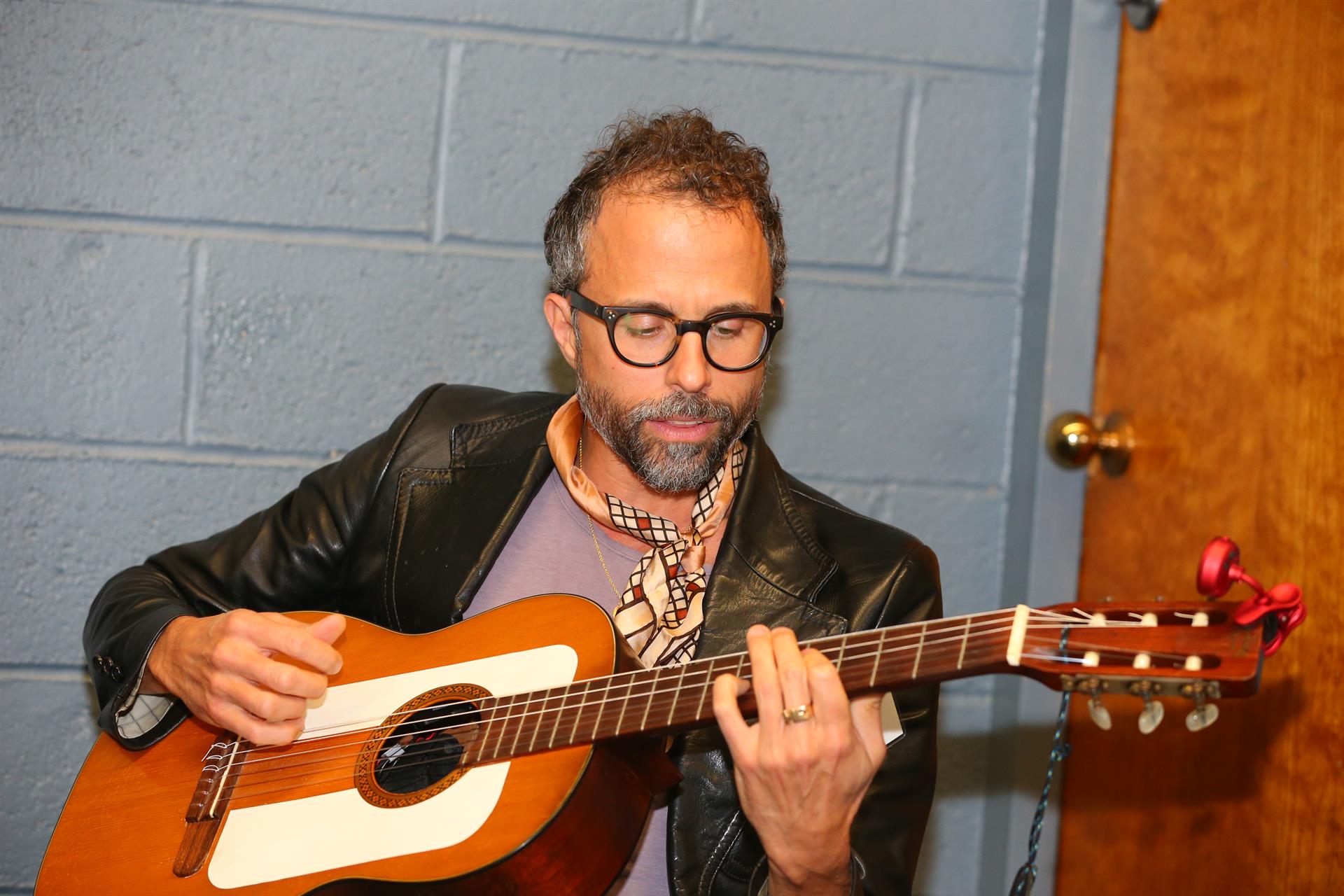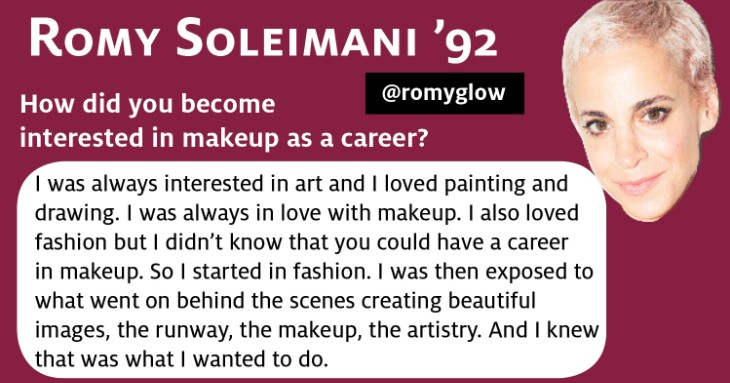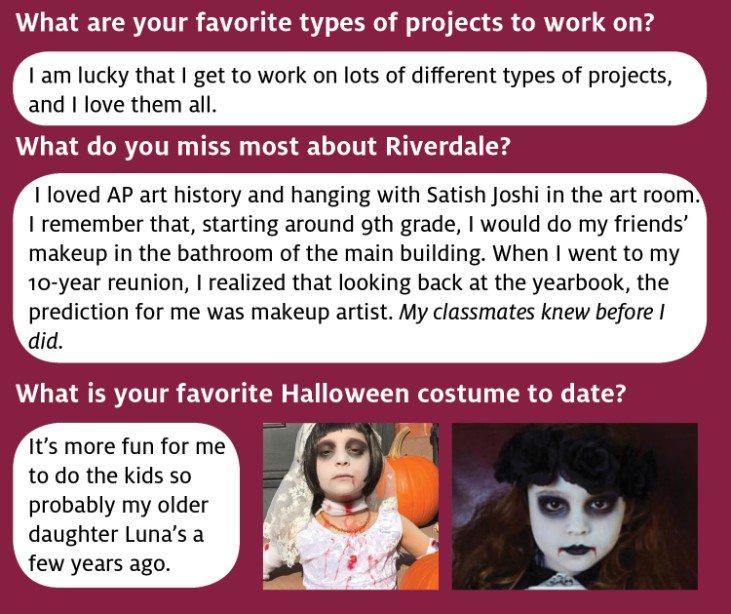 From the Development Office
Each year, we publish an overview of the year's events and acknowledge our generous donors in the Report of Gifts. Thank you to all those who supported Riverdale during the 2017-2018 fiscal year. Click the button below to view the full report. 
Riverdale Country School • 5250 Fieldston Road Bronx, New York 10471 • 718.519.2720 • alumni@riverdale.edu
Unsubscribe Please note: Unsubscribing from this email will opt you out of ALL Riverdale emails.