Illustrator Ian Sullivan '11 spoke to the Middle School on February 13 about the importance of his Riverdale teachers in his pursuit of art as a career and about the progression of his work as an artist, from modest sales of early work to recent commissions for Post Malone, Swizz Beatz, Kipling, and One World Trade Center.
Did you move or change jobs recently?
Stay connected and up-to-date with all things Riverdale. Update your contact information HERE.
Coach Al Davis, a decorated World War II veteran who began a legendary career at Riverdale in 1953 and worked at the school for most of his life, passed away February 6, 2019 at age 94. Memorial details will be forthcoming.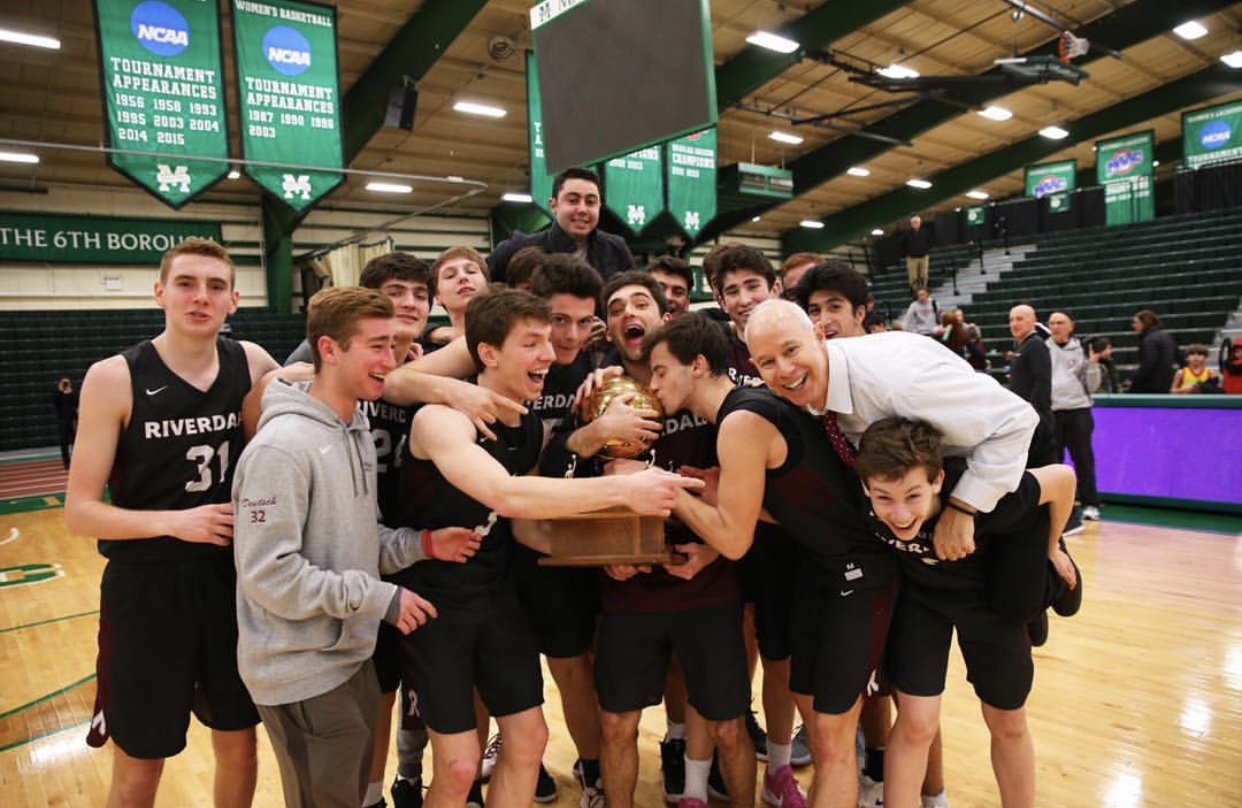 On February 9, the varsity boys' basketball team beat Horace Mann 63-57 in the 68th Buzzell Tournament! Their record is currently 15-3. 
Riverdale is celebrating Black History Month 2019 by exploring the theme, "The Black Aesthetic." Throughout the month, various community members are organizing and facilitating workshops and experiences to honor the contributions and realities of the African Diaspora. Alumni are welcome to attend the events below - no RSVP required.
Producer André Robert Lee and director Catherine Wigginton Greene visited Riverdale over two days to facilitate community dialogue around their film I'm Not Racist... Am I? The film follows 12 New York City teenagers for a year as they discuss race and racism with their friends and families. 
More than 150 educators from around the world who specialize in experiential education gathered at Riverdale in January for the 14th Annual Winter Institute of the Independent Schools Experiential Education Network (ISEEN).
Stay tuned for spring event dates for our Alumni Career Panel: Journalism in the Era of Fake News and an Alumni Cocktail Reception. 
Riverdale Country School • 5250 Fieldston Road Bronx, New York 10471 • 718.519.2720 • alumni@riverdale.edu
Unsubscribe Please note: Unsubscribing from this email will opt you out of ALL Riverdale emails.