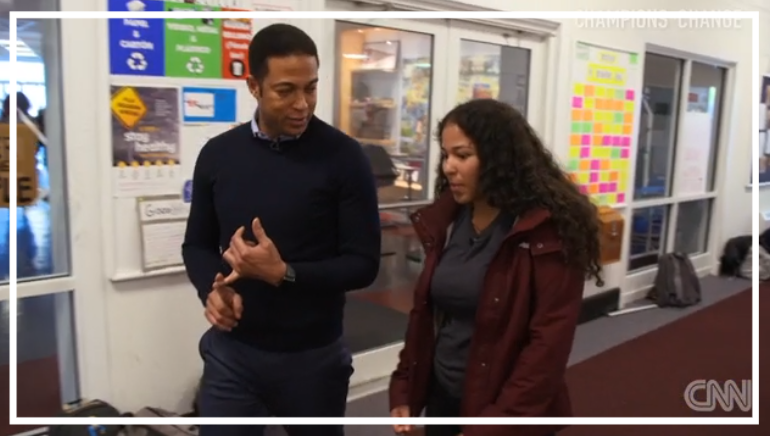 Don Lemon came to campus in April to film a CNN segment on Oliver Scholars, a program that prepares high-achieving students of color from under-served neighborhoods for success at New York's top independent schools. CNN's "Champions for Change" series features Sugeidy Ferriera '18, Kevin Pepin '21, and Milton Sipp.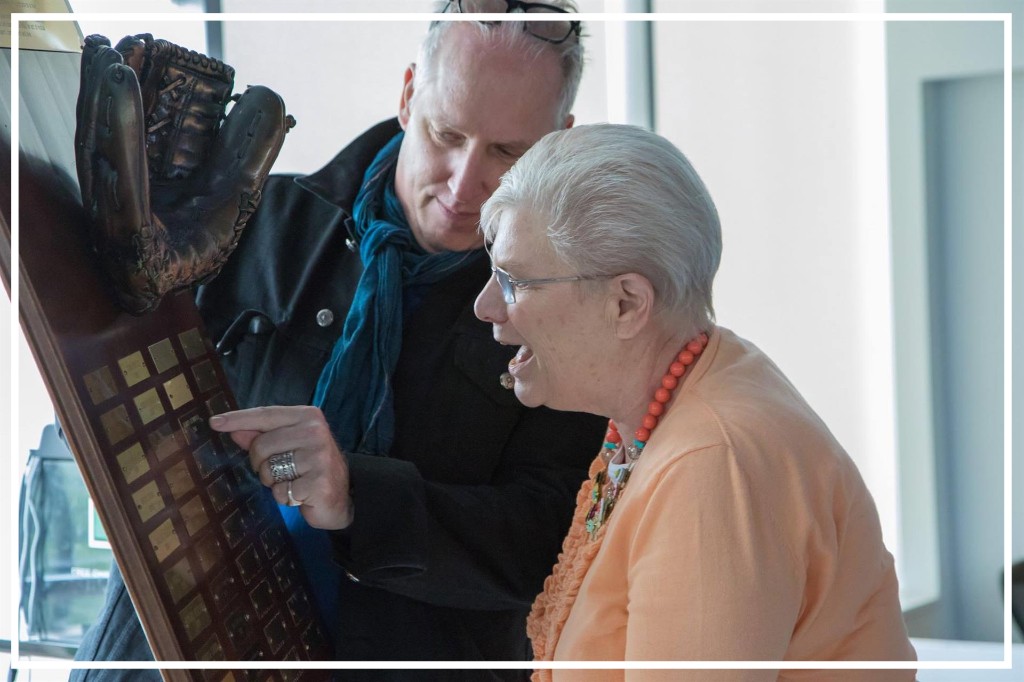 At the closing faculty meeting, fourth-grade teacher Karen Cummings received the Al Davis Award for exemplary teaching. She has been a member of the Riverdale faculty since 1969.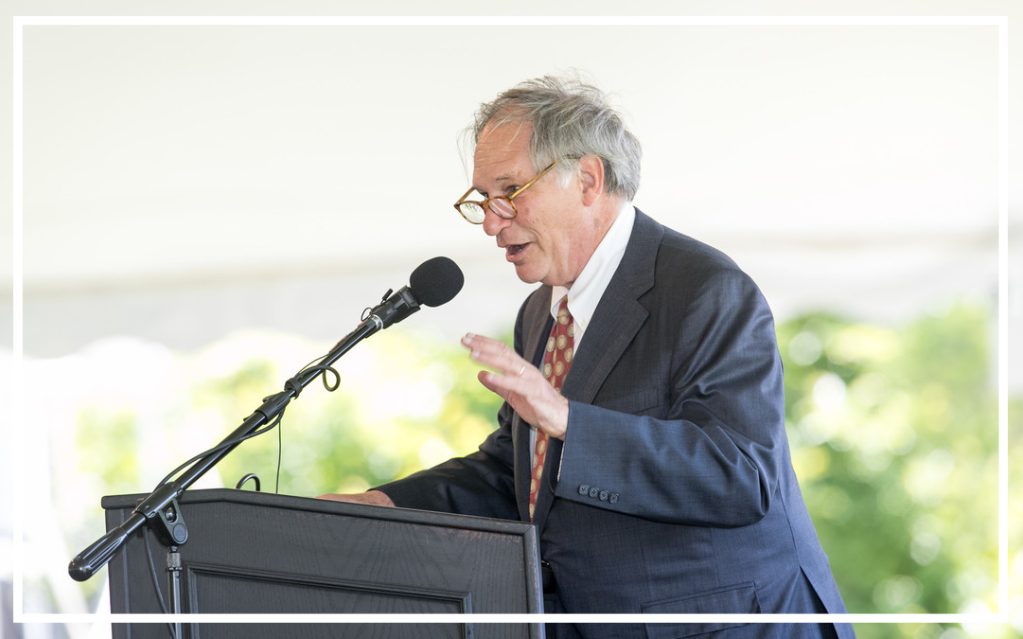 RadioLab's Robert Krulwich '65 gave this year's commencement address on the importance of diverse friendships. Congratulations to the Class of 2018!

Kimberly Gibbs '08 and Nick Kirschner '08 may have a Riverdale registrar to thank for their recent engagement. During their junior year, Kim and Nick were among only five classmates to have C-period free. They spent most of their time together and sparked a Riverdale romance filled with memories of senior prom, football games, and Chef Paul's famous bacon, egg, and cheese.

More than 10 years later, Nick lured Kim back to campus for a supposed BBQ at Milton Sipp's house. Instead of eating ribs, Nick and Kim sipped champagne on a rose-covered Stillman Amphitheater after she answered a resounding "yes!" to his proposal. Cheers to love that begins and develops at Riverdale!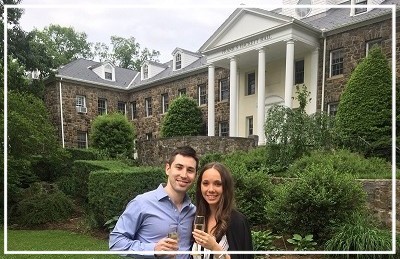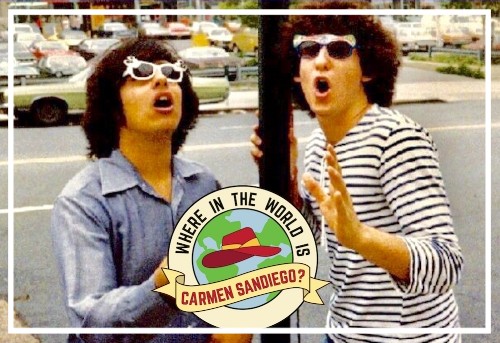 Podcast "Music Dialogue - MXDX" interviews David Yazbek '78 and Sean Altman '79 on their careers and creating the theme for Where in the World is Carmen Sandiego?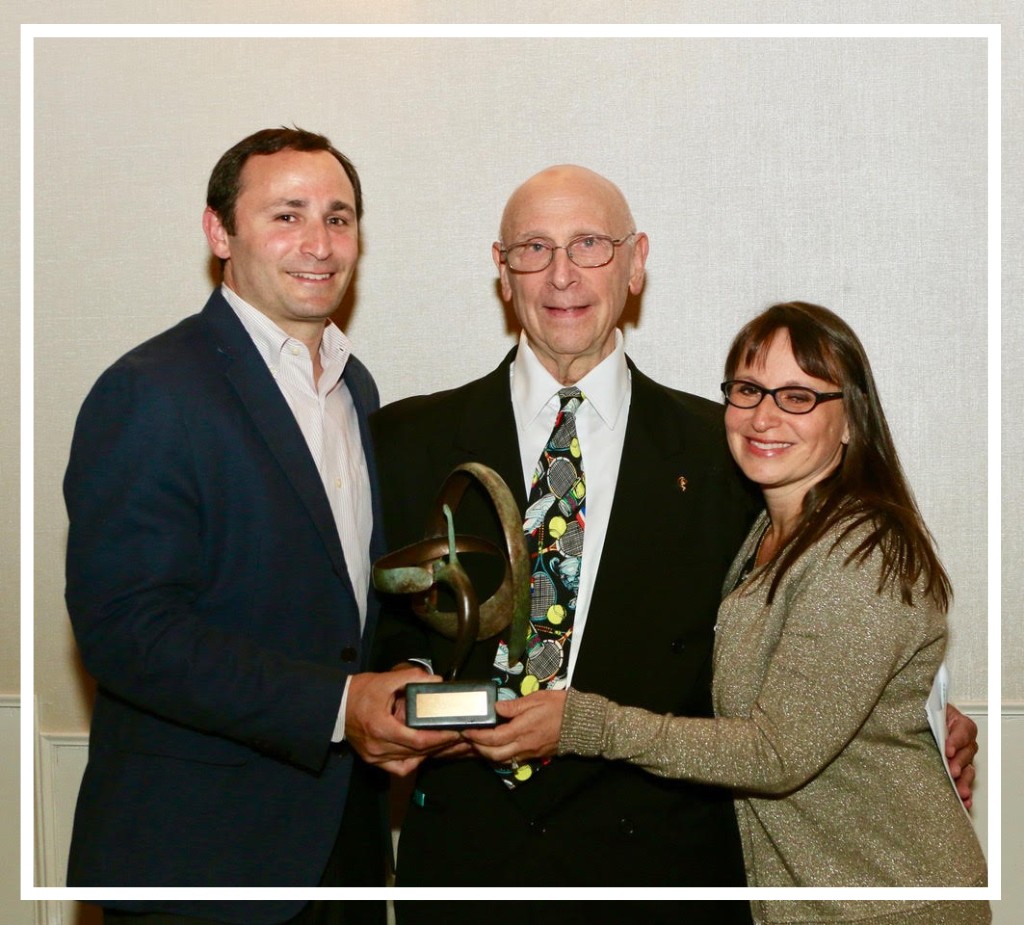 Bob Kenas '60 was inducted into the U.S. Tennis Association's Hall of Fame this spring. Kenas's induction honors his pioneering photographic contributions to the junior tennis circuit and the care and dedication he shared in chronicling the visual history of the Eastern section.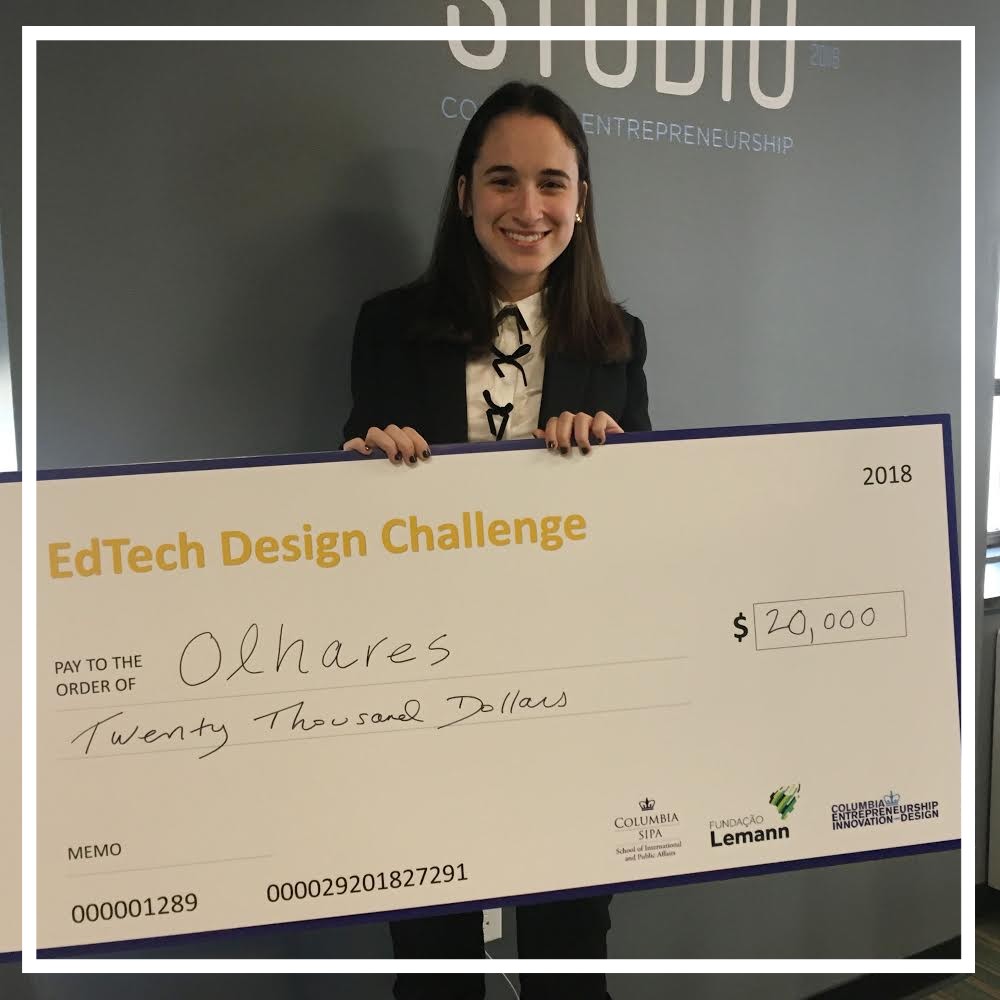 Alexandra Cooper '17, along with her classmate at Columbia and two Brazilian entrepreneurs, won the first place prize of $20,000 in the 2017-2018 EdTech Design Challenge. Her team will use the money to further develop Olhares, an app aimed at improving the delivery of services to special education students within the Brazilian public school system.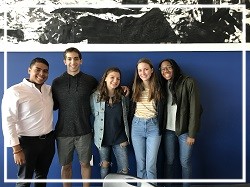 L-R: Luis Perez, Jake Klores, Ava Levinson, Emma Richardson, Malaika Swaminathan-Sipp
On June 4, five members of the Class of 2017 returned to campus and spoke to soon-to-be graduates about their freshman year experiences and how to successfully navigate the transition to college.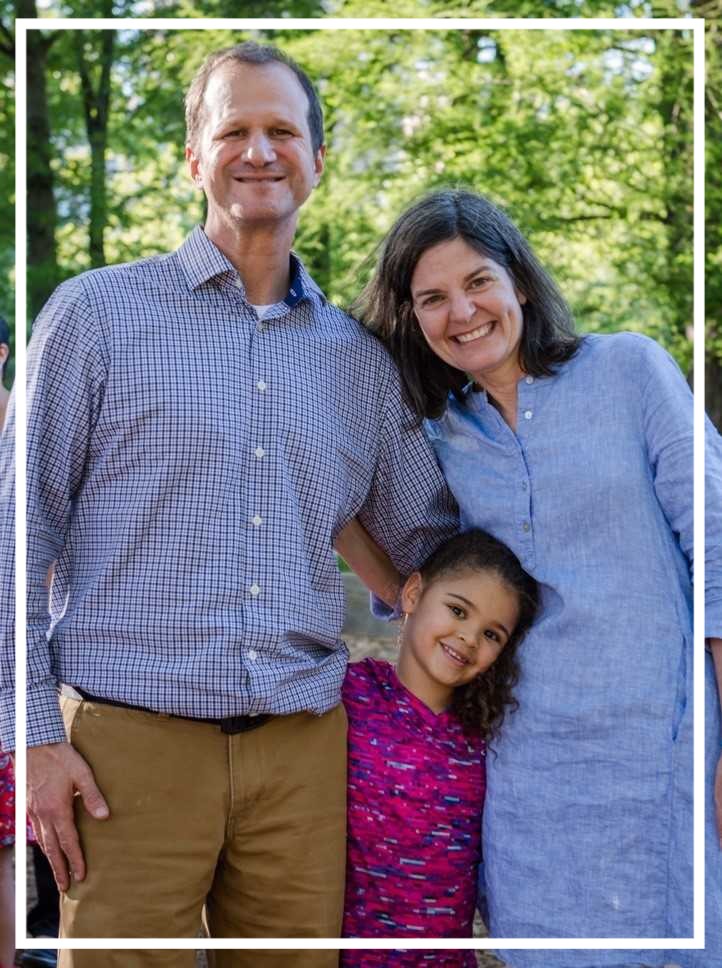 Douglas Brophy '81 was named The Town School's new Head of School on July 1, transitioning from his position as Academic Dean at The Spence School.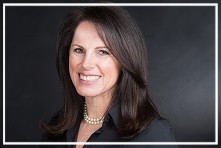 Tina Polsky '86 is running for the Florida House of Representatives in District 81.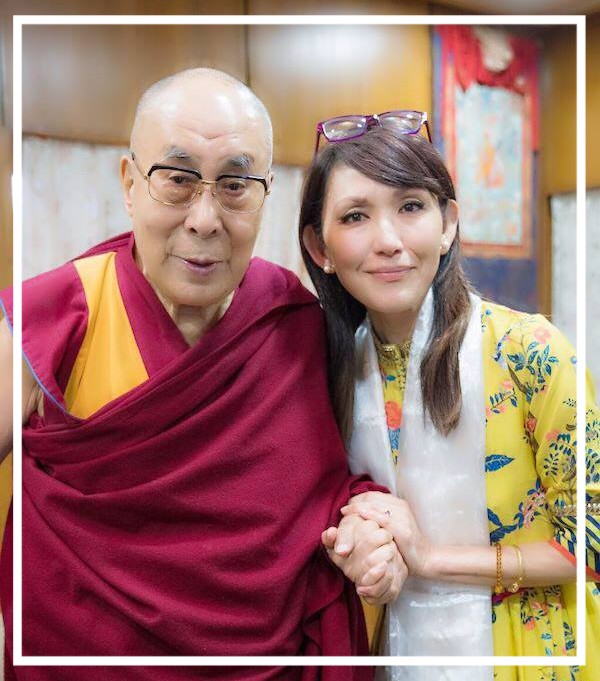 Rima Fujita '83 interviews His Holiness the 14th Dalai Lama in the latest issue of "T Japan: The New York Times Style Magazine." Fujita is currently creating a picture book about the 14th Dalai Lama's life that will be released in 2019.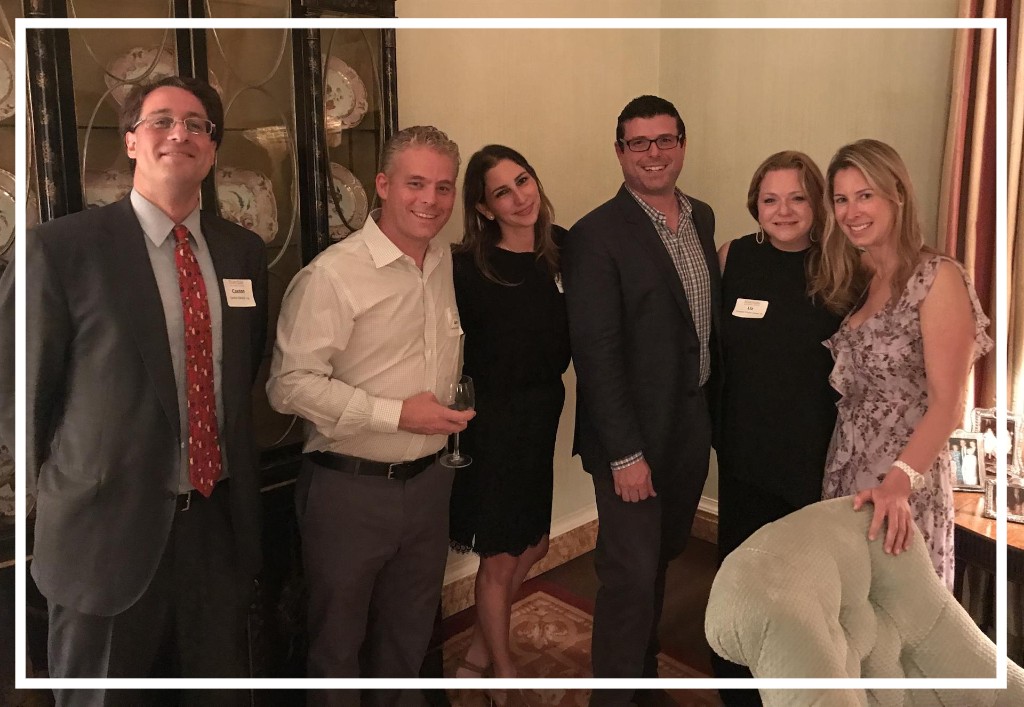 In May, Elizabeth Strauss Clyman '97 and Mark Clyman '97 hosted a party for the Classes of 1990-2006. Over 40 Riverdale alumni gathered for reminiscing, delicious food, and good conversation despite the night's torrential rain!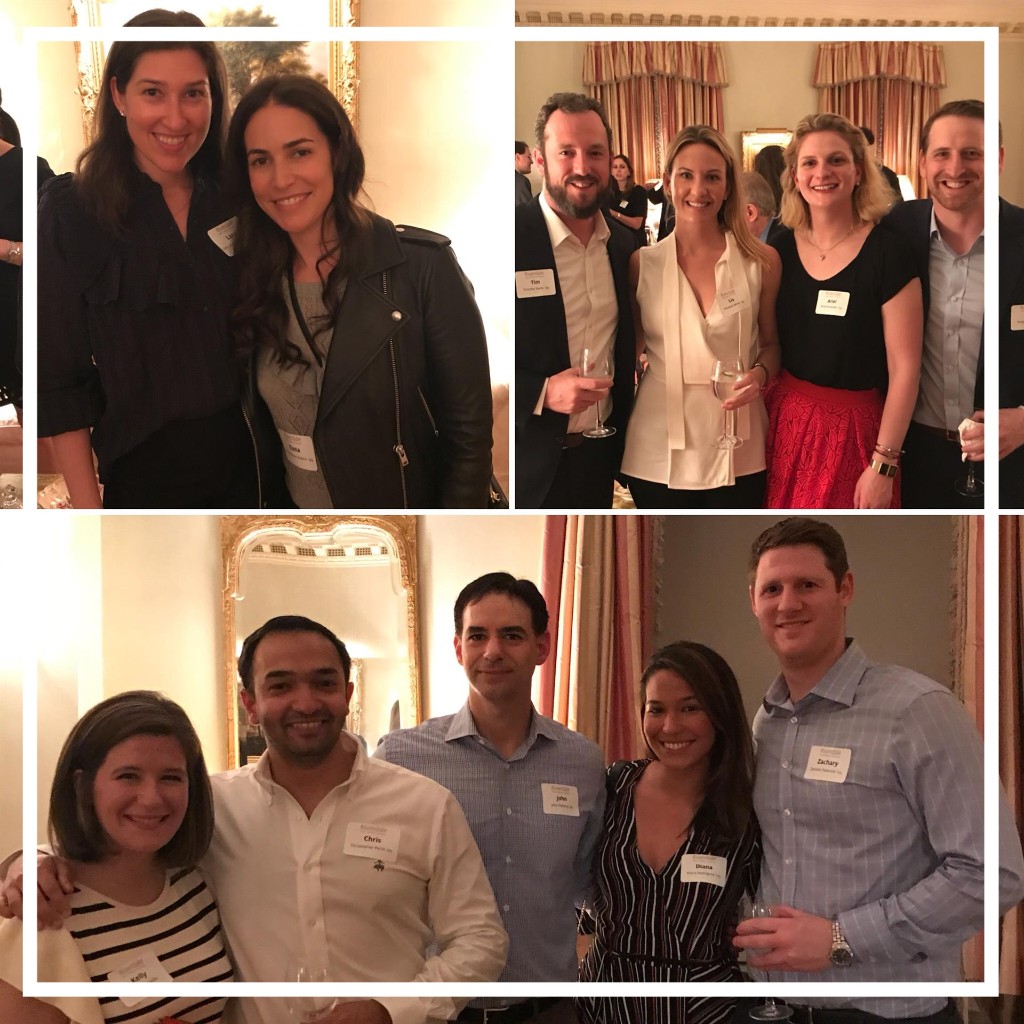 Homecoming and Reunion
Saturday, October 20, 2018
Class years ending in 3s and 8s will be celebrating a reunion this fall. If you would like to get involved with planning your reunion, contact Robin Gottlieb: rgottlieb@riverdale.edu.
More details coming soon!
Community Action Day 
Saturday, November 17, 2018
Join us for the 10th Annual Riverdale Community Action Day on the Hill Campus! Alumni, students, faculty, and parents will come together to support and strengthen our community partnerships.
The Glam Squad will be giving haircuts for Pantene Beautiful Lengths and the Red Cross will be hosting a blood drive. 
Stay Tuned for Quad
We are reformatting Quad for the coming year, but class notes will be coming shortly!
Riverdale Country School • 5250 Fieldston Road Bronx, New York 10471 • 718.519.2720 • alumni@riverdale.edu
If you wish to be removed from this group's mailing list, click here