More than 300 people work at Riverdale, finding professional and personal fulfillment through working alongside creative and committed colleagues, pursuing opportunities for professional development, and enjoying benefits such as on-site daycare and yoga.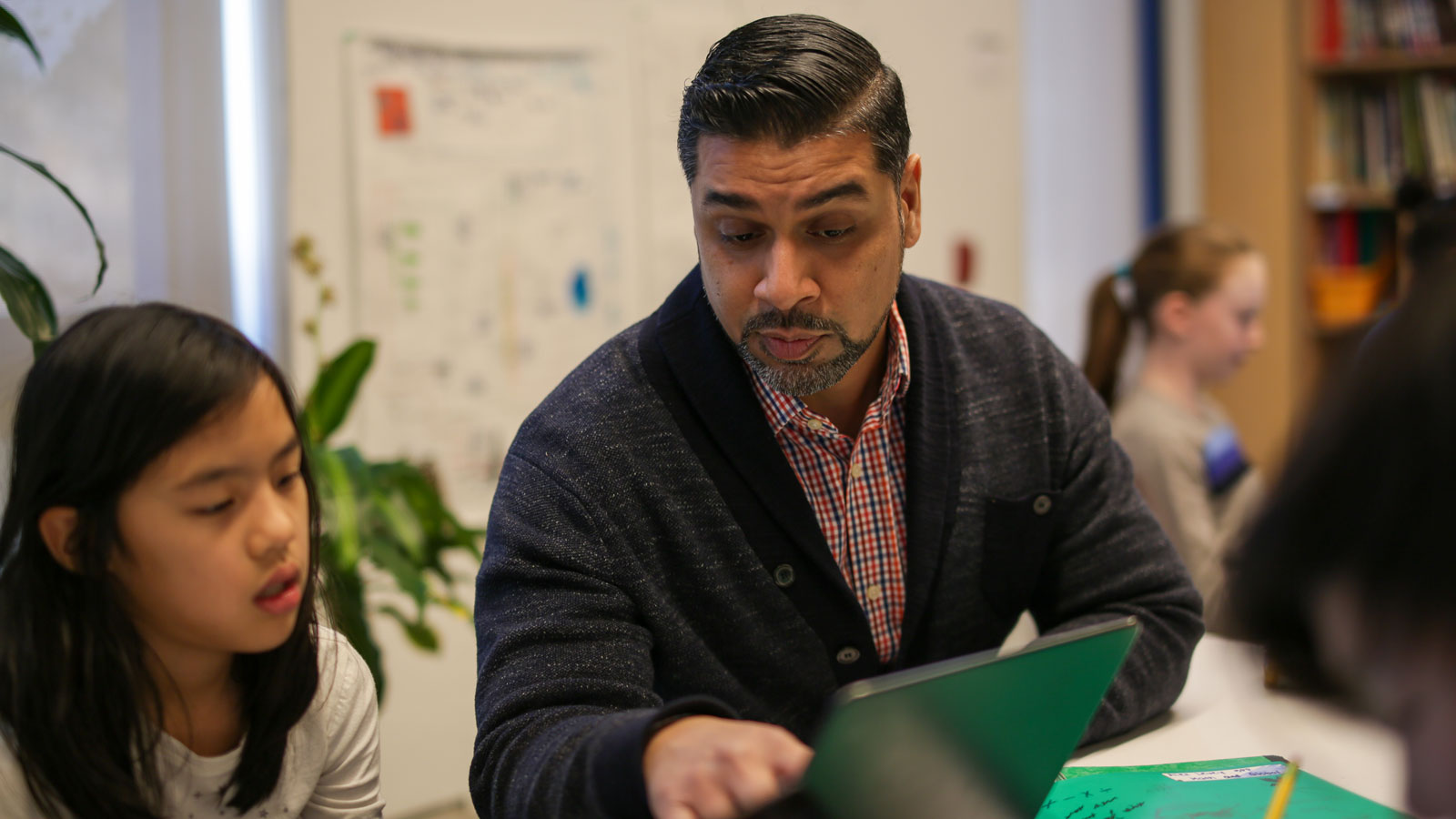 120
passion grants awarded
37
Employees with 10+ Years here
---
Executive Search
Director of Strategic Communications
Posted 7.15.21
Reporting to Dominic Randolph, head of school, and serving as a member of his leadership cabinet, the director of strategic communications (director) shares broad responsibilities to advance the mission, reputation, and capacity of Riverdale Country School in fulfillment of its strategic priorities across all three divisions—lower school, middle school, and upper school. Along with Riverdale's senior leadership and external consultants, the director will manage and elevate the school's brand through strategic planning, market insight and trend analysis, and consumer feedback to provide strong cohesion across the school's activities. The director will oversee strategic planning and processes that yield integrated school-wide communications and marketing that support the school's mission; convey its commitment to diversity, equity, inclusion, and belonging with authenticity and sophistication; meet the needs of multiple constituencies and departments; and advance Riverdale's standing in the local community and the independent school community nationwide.
---
---
Professional
& Personal
Development

A generous professional-development budget provides for conferences, skills training, and onsite training in areas such as mindfulness, coaching, classroom technology, and diversity, equity, and inclusion. The Zagat Global Fellows program pays for faculty to make extended visits to schools overseas — teachers have gone to England, China, New Zealand, and South Africa.
---
Grants &
Stipends
All employees are eligible for Frankel Fellow grants, known as "passion grants," which pay for enrichment activities. More than 120 grants have been made to faculty and staff since the program started in 2014. Stipends are available for coaching, advising clubs with significant out-of-school time, and chaperoning trips (including global trips!). After 10 years, faculty are eligible for a sabbatical. You can take a half-year sabbatical at full pay or a full-year sabbatical at half-pay. (Or, you can take a payout of a half-year's salary while you continue working.)
---
Age Smart
Employer
In 2018, the Robert N. Butler Columbia Aging Center presented us with an Age Smart Employer Award for offering programs to support workers of all ages. The Selection Committee took note of the grants established by the Frankel family that allow faculty and staff to explore personal passions during the summer recess.
---
Equal Opportunity
Statement
Riverdale Country School seeks diversity in its faculty, staff, and student body. In admission and employment policies and practices, in financial aid and loan programs, and in all its educational programs, Riverdale does not discriminate on the basis of race, color, religion, national and ethnic origin, disability, sexual orientation, sex, gender, gender identity or expression, and any other protected categories under applicable law.
It is the policy of Riverdale Country School to provide equal employment opportunities without regard to race, color, religion, sex, gender, gender identity or expression, sexual orientation, age, national and ethnic origin, citizenship, marital status, disability, military status, or any other basis protected by applicable law to all qualified employees and applicants for employment.
---