Approximately 300 people work at Riverdale, finding professional and personal fulfillment through working alongside creative and committed colleagues, pursuing opportunities for professional development, and enjoying benefits such as health/dental care, retirement plan, on-site daycare, and yoga.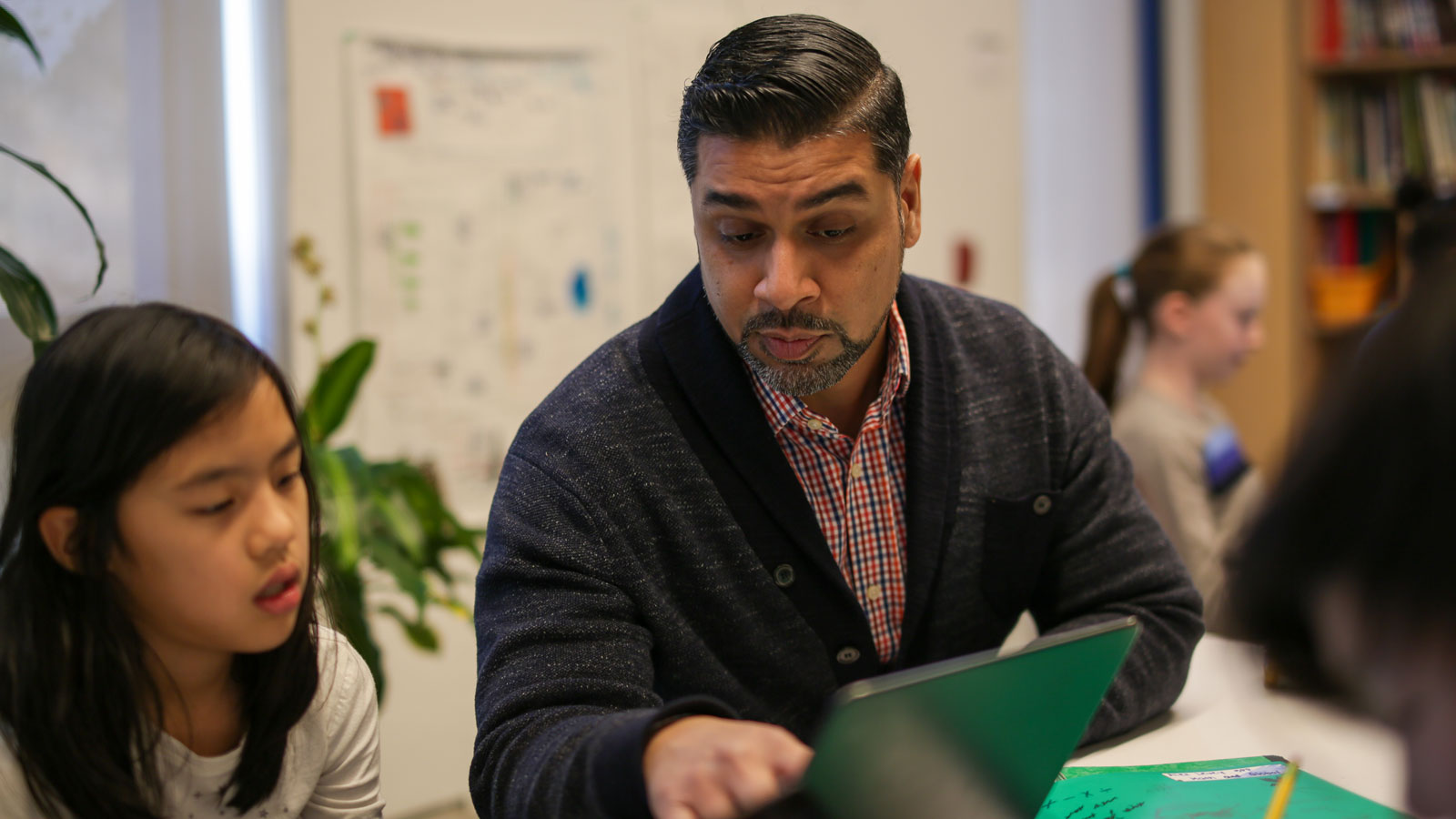 120
passion grants awarded
37
Employees with 10+ Years here
---
Featured Jobs
Lower School Substitute Teacher (Ongoing Opening)
Riverdale Country School is currently interviewing energetic and motivated Substitute Teacher candidates to work with students from Pre-Kindergarten to 5th grade. Candidates should enjoy working with children and should have a minimum of an Associates degree. Substitute Teachers oversee students' learning in core subject areas and / or special areas throughout the school day and are responsible for the health and safety of our students.
Administrative Assistant to Head of Upper School & Global Studies
Riverdale seeks an administrative assistant to Head of Upper School and Global Studies program. In supporting the Head of Upper School, duties include coordinating logistics for school events including parents day and graduation, managing the calendar for the Head of Upper School, managing budgets, booking travel arrangements, and more. In supporting the Global Studies program, duties include facilitating meetings, publicizing upcoming trips, communicating with school partners in and outside the United States, and more.
Middle School Learning Specialist (2023-2024)
Riverdale seeks a middle school learning specialist. The position focuses on direct work with sixth-grade students in study skills. These are students with documented learning differences and needing additional academic support. An important part of the Learning Resource Team's mission includes working with faculty on implementing best teaching practices and effective pedagogy. You will work with a team of other learning specialists, each specializing in a particular age group, so there is collaborative help in onboarding the candidate to daily tasks and expectations.
Upper School Biology and Chemistry Teacher (Spring Term Leave Replacement)

We are seeking an enthusiastic and collegial science teacher with an interest in and aptitude for teaching Integrated Biology/Chemistry and Honors Chemistry. All candidates for Riverdale teaching positions should demonstrate an interest in engaging students in a supportive and rigorous environment and will participate in community activities, including advising groups, service opportunities, and other co-curricular activities.
The leave replacement will be 7-8 weeks, beginning April 1st, 2024.
MS/US Substitute Teacher (Ongoing Opening)
Riverdale seeks a Chief Development Officer (CDO) to oversee and actively participate in building philanthropy to support the school's high-challenge, Riverdale Country School is looking for substitute teachers to support or cover classes in all departments of the Middle and Upper School Divisions. The ideal candidate has experience and enjoys working with middle and high school aged students. Demonstrated classroom experience preferred.
The cook is to assist in the preparation of meals in the kitchen under the guidance and direction of the Executive Sous Chef and the management team. The person will perform routine kitchen tasks such as setting up workstations and ingredients so that food can be prepared according to recipes. To be successful in this job, you will need thorough experience with hot and cold food preparation.
---
Professional
& Personal
Development

A generous professional-development budget provides for conferences, skills training, and onsite training in areas such as mindfulness, coaching, classroom technology, and diversity, equity, and inclusion. The Zagat Global Fellows program pays for faculty to make extended visits to schools overseas — teachers have gone to England, China, New Zealand, and South Africa.
---
Grants &
Stipends
All employees are eligible for Frankel Fellow grants, known as "passion grants," which pay for enrichment activities. More than 120 grants have been made to faculty and staff since the program started in 2014. Stipends are available for coaching, advising clubs with significant out-of-school time, and chaperoning trips (including global trips!). After 10 years, faculty are eligible for a sabbatical. You can take a half-year sabbatical at full pay or a full-year sabbatical at half-pay. (Or, you can take a payout of a half-year's salary while you continue working.)
---
Age Smart
Employer
In 2018, the Robert N. Butler Columbia Aging Center presented us with an Age Smart Employer Award for offering programs to support workers of all ages. The Selection Committee took note of the grants established by the Frankel family that allow faculty and staff to explore personal passions during the summer recess.
---
Transportation
Faculty shuttles are offered from Manhattan and from the 242nd St/Broadway subway station, making stops near transit hubs including the MetroNorth – Harlem Station, subway lines – 1, 2, 3, 4, 5, 6, N, Q, R, A, B, C, and D, and the Henry Hudson Parkway at the 246th St bus stop, connecting to #7 and #10 bus and Express Buses from Manhattan.
---
Equal Opportunity
Statement
Riverdale Country School seeks diversity in its faculty, staff, and student body. In admission and employment policies and practices, in financial aid and loan programs, and in all its educational programs, Riverdale does not discriminate on the basis of race, color, religion, national and ethnic origin, disability, sexual orientation, sex, gender, gender identity or expression, and any other protected categories under applicable law.
It is the policy of Riverdale Country School to provide equal employment opportunities without regard to race, color, religion, sex, gender, gender identity or expression, sexual orientation, age, national and ethnic origin, citizenship, marital status, disability, military status, or any other basis protected by applicable law to all qualified employees and applicants for employment.
---