Approximately 300 people work at Riverdale, finding professional and personal fulfillment through working alongside creative and committed colleagues, pursuing opportunities for professional development, and enjoying benefits such as health/dental care, retirement plan, on-site daycare, and yoga.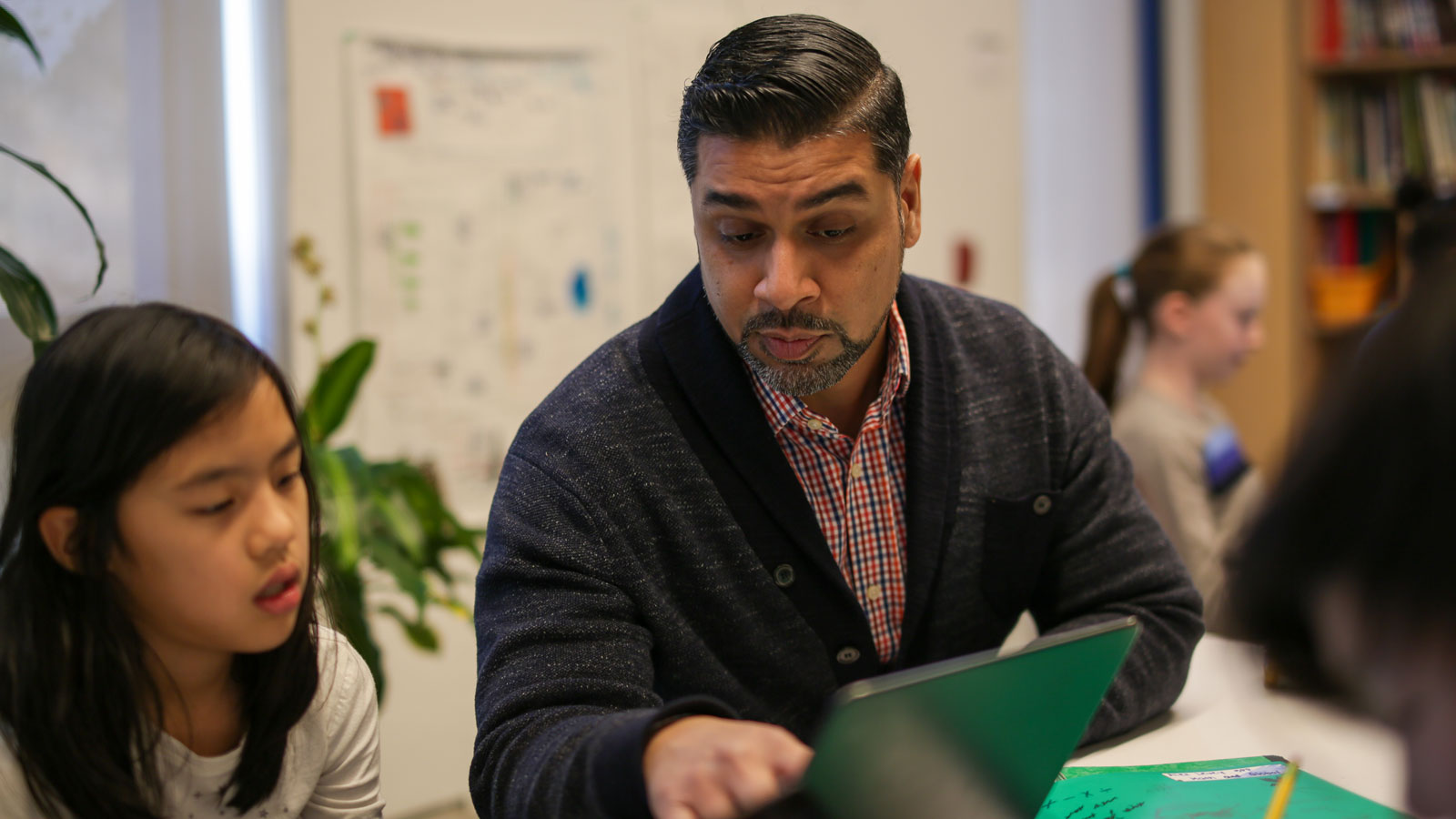 120
passion grants awarded
37
Employees with 10+ Years here
---
Featured Jobs
Systems and Communications Administrator
The Systems and Communications Administrator is a core member of our all-school technology team and reports to the Director of Technology. This full-time, in-person, 12-month position is available immediately. The successful candidate is a team player, willing to pitch in to serve the overall needs of the school as necessary. They will be ambitious, creative, self-motivated, and thrive in a fast-paced, collaborative environment. There are many opportunities to interact with the community beyond these key responsibilities and we value those who wish to immerse themselves in our community.
Technology Support Specialist
The Technology Support Specialist is a helpdesk-based first responder who springs into action when technology issues interfere with school operations. You will work in a high-functioning and collegial Technology Department in which individuals contribute positively to its collaborative culture. We expect you to say "I'm not sure, I'll find out who we should talk to" or "Let's make sure I understand this…" as needed while working in our community.  We hope you are a self-starter that sees problems, proposes solutions and is eager to learn new things. We have a diverse technological environment with iPads, Macs, Chromebooks, TVs, AppleTVs, interactive projectors, and more to maintain.
Assistant Athletic Trainer
Riverdale Country School (Bronx, NY) is seeking an Assistant Athletic Trainer, for hire starting December 1, 2022. This position will assist the Interim Director of Athletic Training in directing, supervising, and administering all athletic health care operations for middle school and upper school athletics.
Director of Alumni Engagement
Reporting to the Executive Director of Development, the Director of Alumni Engagement is responsible for planning, implementing, and coordinating programs for alumni in the New York metro area and beyond, providing support of Annual Fund solicitation activities for the broad alumni community and facilitating the volunteer activities of the Alumni Association Executive Committee (AAEC) and other alumni volunteers. In addition, the Director will serve as the primary liaison to the key stakeholders in the Parents Association. The Director's primary goal is to build and sustain an innovative program that strengthens connections among alumni, families, students, faculty, and administrators and supports the school's development and engagement efforts.
Varsity Fencing Assistant Coach
Riverdale Country School is searching for a Varsity Fencing Assistant Coach. The salary is reflective of the expectations and demands of a fencing coach position. Candidates will only be considered if they identify relevant fencing and coaching experience on their resume or cover letter.
Human Resources Coordinator
Riverdale Country School seeks a collegial and detail-oriented Human Resources Coordinator to join our business office. This full-time, 12-month position serves all 350+ employees at the school and reports to the Chief Financial Officer. Responsibilities include benefit administration, payroll processing, regulatory compliance, and other administrative functions relating to Human Resources.
---
Professional
& Personal
Development

A generous professional-development budget provides for conferences, skills training, and onsite training in areas such as mindfulness, coaching, classroom technology, and diversity, equity, and inclusion. The Zagat Global Fellows program pays for faculty to make extended visits to schools overseas — teachers have gone to England, China, New Zealand, and South Africa.
---
Grants &
Stipends
All employees are eligible for Frankel Fellow grants, known as "passion grants," which pay for enrichment activities. More than 120 grants have been made to faculty and staff since the program started in 2014. Stipends are available for coaching, advising clubs with significant out-of-school time, and chaperoning trips (including global trips!). After 10 years, faculty are eligible for a sabbatical. You can take a half-year sabbatical at full pay or a full-year sabbatical at half-pay. (Or, you can take a payout of a half-year's salary while you continue working.)
---
Age Smart
Employer
In 2018, the Robert N. Butler Columbia Aging Center presented us with an Age Smart Employer Award for offering programs to support workers of all ages. The Selection Committee took note of the grants established by the Frankel family that allow faculty and staff to explore personal passions during the summer recess.
---
Transportation
Faculty shuttles are offered from Manhattan and from the 242nd St/Broadway subway station, making stops near transit hubs including the MetroNorth – Harlem Station, subway lines – 1, 2, 3, 4, 5, 6, N, Q, R, A, B, C, and D, and the Henry Hudson Parkway at the 246th St bus stop, connecting to #7 and #10 bus and Express Buses from Manhattan.
---
Equal Opportunity
Statement
Riverdale Country School seeks diversity in its faculty, staff, and student body. In admission and employment policies and practices, in financial aid and loan programs, and in all its educational programs, Riverdale does not discriminate on the basis of race, color, religion, national and ethnic origin, disability, sexual orientation, sex, gender, gender identity or expression, and any other protected categories under applicable law.
It is the policy of Riverdale Country School to provide equal employment opportunities without regard to race, color, religion, sex, gender, gender identity or expression, sexual orientation, age, national and ethnic origin, citizenship, marital status, disability, military status, or any other basis protected by applicable law to all qualified employees and applicants for employment.
---