Approximately 300 people work at Riverdale, finding professional and personal fulfillment through working alongside creative and committed colleagues, pursuing opportunities for professional development, and enjoying benefits such as health/dental care, retirement plan, on-site daycare, and yoga.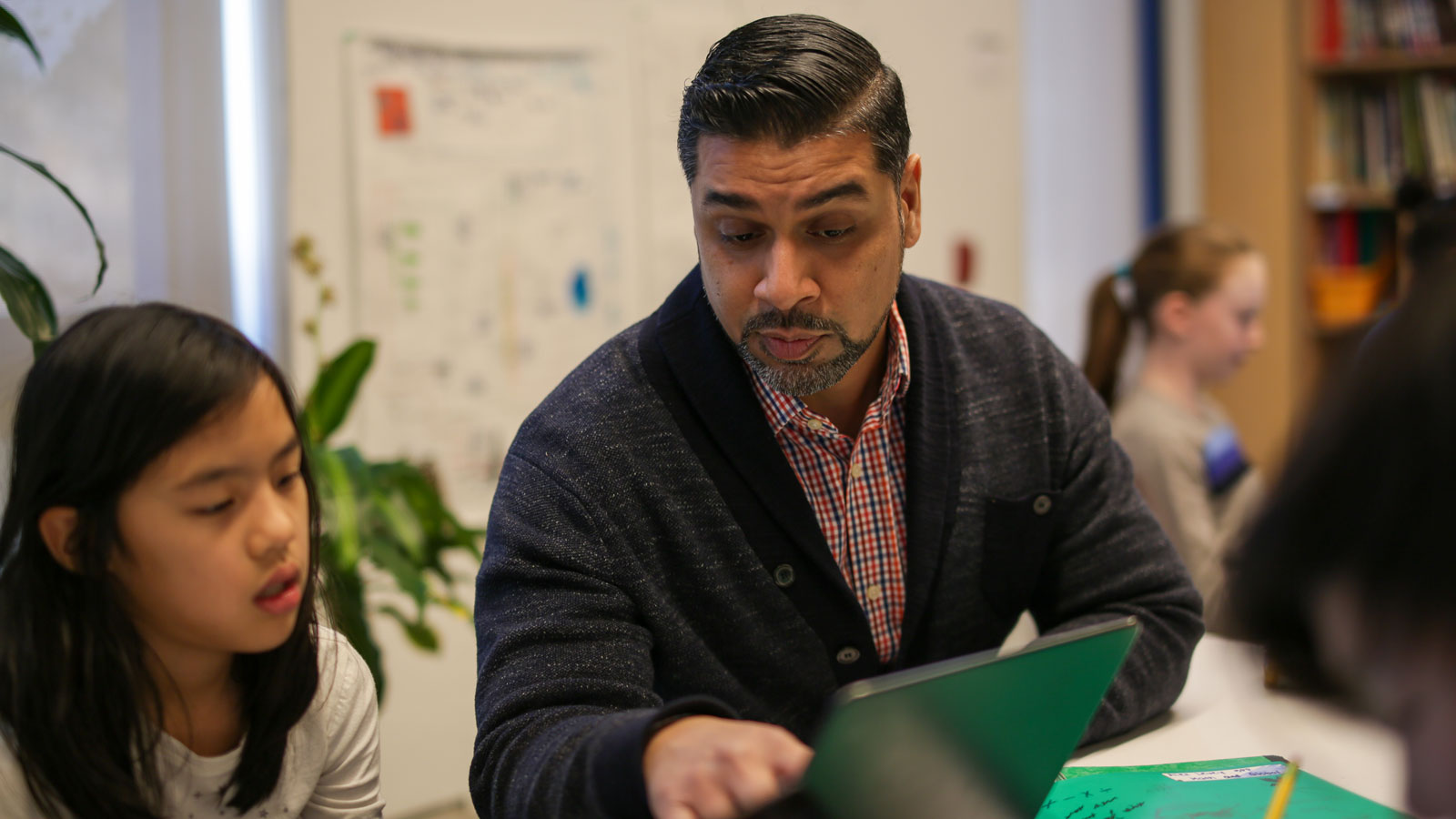 120
passion grants awarded
37
Employees with 10+ Years here
---
Featured Jobs
Lower School Associate Teacher (2023-2024)
Associate Teachers at Riverdale are members of a three-year cohort program designed for individuals who are in the early stages of their careers as educators. Associate Teachers work alongside a Head Teacher to support a homebase class of students for the full year. Associate Teachers are predominantly involved in supporting students through small group or 1:1 instruction, though certainly have opportunities to lead full-group lessons. As full-time faculty members, Associate Teachers are also members of grade-level teams that engage in frequent collaboration related to planning, instruction, and assessment directly connected to student learning.
Benefits & HRIS Coordinator
The Benefits and HRIS Coordinator is a member of our Human Resources team and reports to the Director of Human Resources. This is a full-time, 12-month position available immediately. The successful candidate is a team player, willing to pitch in to serve the overall needs of the school as necessary. In addition, they will be an effective communicator who possesses problem-solving and critical-thinking skills. The successful candidate will have a strong work ethic and the ability to empathize with the views and actions of colleagues.

Duties and responsibilities will include benefit administration, database management, and HR administration.
Middle and Upper School Spanish Teacher (First Semester Leave Replacement)
Riverdale's Language Department seeks an enthusiastic and collegial teacher of Spanish with native or near-native fluency who can teach a wide range of students. Experience teaching across the Middle and Upper School levels is helpful. Our curriculum emphasizes developing oral, written, and intercultural competencies through authentic, communication-based engagement with the language. A passion for language learning, world cultures, and social justice characterizes our ideal candidate.

At the moment, this will be a first-semester position. The first semester runs from just after Labor Day through mid-January. 
Systems and Communications Administrator
The Systems and Communications Administrator is a member of our all-school technology team and reports to the Associate Director of Operational Technology. This full-time, 12-month position is available immediately.

The successful candidate is a team player, willing to pitch in to serve the overall needs of the school as necessary. They will be ambitious, creative, self-motivated, and thrive in a fast-paced, collaborative environment. There are many opportunities to interact with the community beyond these key responsibilities and we value those who wish to immerse themselves in our community.
Middle and Upper School Computer Science Teacher (23-24)
We are seeking an enthusiastic and collegial Computer Science teacher. Our courses use a variety of programming languages, including block-based coding, JavaScript, Processing/p5.js, Python, and Java. Computer Science teachers at Riverdale also assist with various extracurricular activities and programs in the field, such as Vex Robotics, Girls Who Code, Rocketry, Game Design Group, and Build a Ware.
Associate Director of Lower School Technology
The Associate Director of Lower School Technology is a member of our all-school technology team and reports to the Chief Information and Technology Officer. This full-time, 12-month position is available July 1, 2023.

The goal of the Lower School Technology team is to inspire, encourage and support lower school faculty in their use of educational technology and to guide the Lower School administration in the appropriate use of technology, tools, and data in their workflows.

Your role will be to coordinate and ensure high-quality technology use and support in the academic and administrative realms for Lower School Employees.
---
Professional
& Personal
Development

A generous professional-development budget provides for conferences, skills training, and onsite training in areas such as mindfulness, coaching, classroom technology, and diversity, equity, and inclusion. The Zagat Global Fellows program pays for faculty to make extended visits to schools overseas — teachers have gone to England, China, New Zealand, and South Africa.
---
Grants &
Stipends
All employees are eligible for Frankel Fellow grants, known as "passion grants," which pay for enrichment activities. More than 120 grants have been made to faculty and staff since the program started in 2014. Stipends are available for coaching, advising clubs with significant out-of-school time, and chaperoning trips (including global trips!). After 10 years, faculty are eligible for a sabbatical. You can take a half-year sabbatical at full pay or a full-year sabbatical at half-pay. (Or, you can take a payout of a half-year's salary while you continue working.)
---
Age Smart
Employer
In 2018, the Robert N. Butler Columbia Aging Center presented us with an Age Smart Employer Award for offering programs to support workers of all ages. The Selection Committee took note of the grants established by the Frankel family that allow faculty and staff to explore personal passions during the summer recess.
---
Transportation
Faculty shuttles are offered from Manhattan and from the 242nd St/Broadway subway station, making stops near transit hubs including the MetroNorth – Harlem Station, subway lines – 1, 2, 3, 4, 5, 6, N, Q, R, A, B, C, and D, and the Henry Hudson Parkway at the 246th St bus stop, connecting to #7 and #10 bus and Express Buses from Manhattan.
---
Equal Opportunity
Statement
Riverdale Country School seeks diversity in its faculty, staff, and student body. In admission and employment policies and practices, in financial aid and loan programs, and in all its educational programs, Riverdale does not discriminate on the basis of race, color, religion, national and ethnic origin, disability, sexual orientation, sex, gender, gender identity or expression, and any other protected categories under applicable law.
It is the policy of Riverdale Country School to provide equal employment opportunities without regard to race, color, religion, sex, gender, gender identity or expression, sexual orientation, age, national and ethnic origin, citizenship, marital status, disability, military status, or any other basis protected by applicable law to all qualified employees and applicants for employment.
---