No school in the five boroughs has as much space as we do: 27.5 acres on two campuses in the Bronx. The trees, play areas, and outdoor learning spaces create an idyllic student experience.
---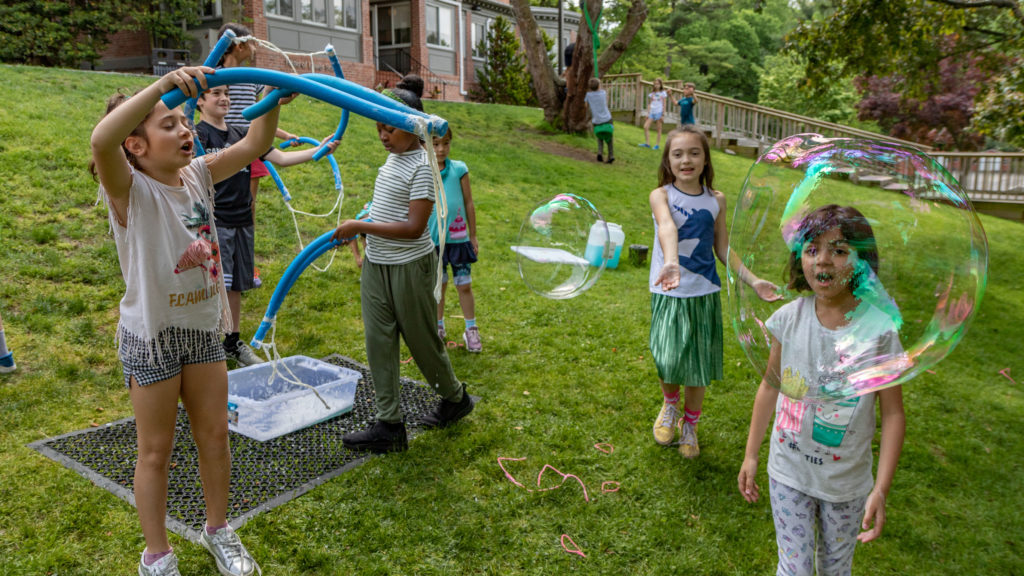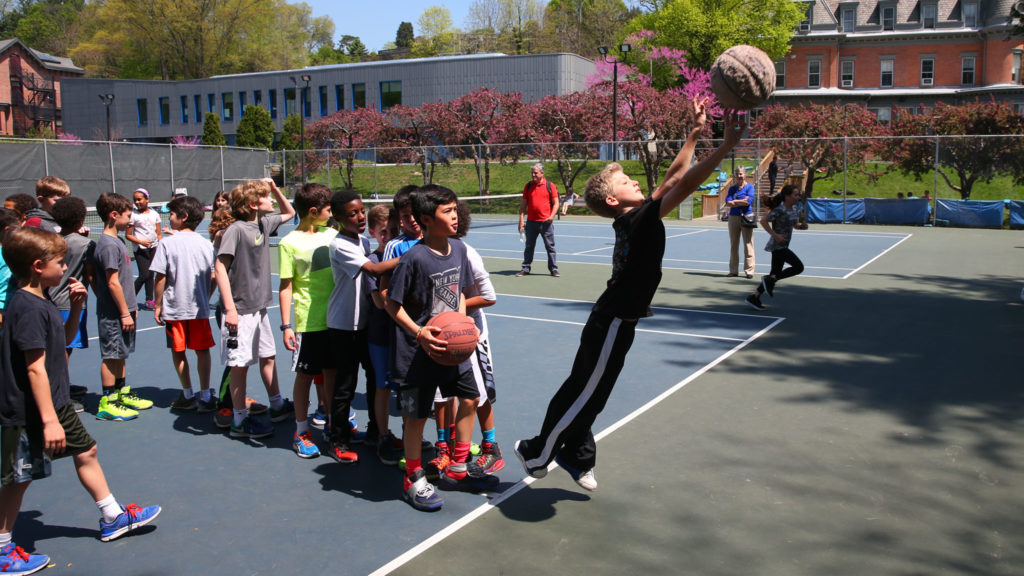 ---
River Campus:
Pre-K to 5
The Riverdale experience begins at the River Campus, which serves 400 children from pre-kindergarten through fifth grade. Located on eight leafy acres alongside the Hudson River and adjacent to the Wave Hill Public Garden, the River Campus provides airy and spacious classrooms in four buildings as well as an environmental science lab, a full-size playing field, four tennis courts, a greenhouse, three gardens, and other outdoor spaces for learning and play.

---
I feel lucky to have spent so much of my life in such a lovely setting.

Recent graduate
---
Hill Campus:
6 to 12
Students move to the Hill Campus for grades six through 12. Located on 19.5 acres with sweeping views of Van Cortlandt Park – one of the largest parks in New York City – the campus is comprised of six academic buildings, including two dedicated science buildings with discipline-specific laboratories; a freestanding arts center for the study of vocal and instrumental music as well as drawing, painting, photography, graphic design, and other mediums; and a maker space for design and construction projects.

---
---
State-of-the-Art
Athletic Facilities
Riverdale athletes have the distinct opportunity to practice and compete on campus and in Van Cortlandt Park. The School's athletic facilities include three full-size playing fields, tennis courts, a 9,600-square-foot gymnasium, a second training gymnasium, a fitness center, a fencing room, and a dedicated aquatic center featuring a six-lane USA Swimming-certified indoor pool.

---
Environmental Responsibility

Riverdale students take responsibility for their learning, which takes place both inside the classrooms and throughout our grounds. To preserve the School's natural beauty, we tackle issues such as water use, conservation, and sustainability. Students help audit energy use, build solar arrays, and restore buildings. We teach that sustainable practices are our responsibility as global citizens.