Arts
Walk the halls and you will see and hear how the arts are infused in everyday life at the Lower School. Drama, music, and visual arts teachers work alongside classroom teachers, showing how the arts can express knowledge about the world and encouraging students to make personal connections to their academic studies. Through the arts, students learn about their individual identity, explore new forms of expression, and find value in shared experiences and their community.
---
Music
In pre-kindergarten through first grade, music is team-taught and integrated with creative movement and Spanish. In first and second grade, Kodaly-based vocal technique is introduced, and in third grade, recorder instruction begins. In fourth grade, children have the choice of full-year violin or cello, or general music, which concentrates on vocal technique and exposure to wind instruments. Fifth-grade students choose between chorus or strings.
---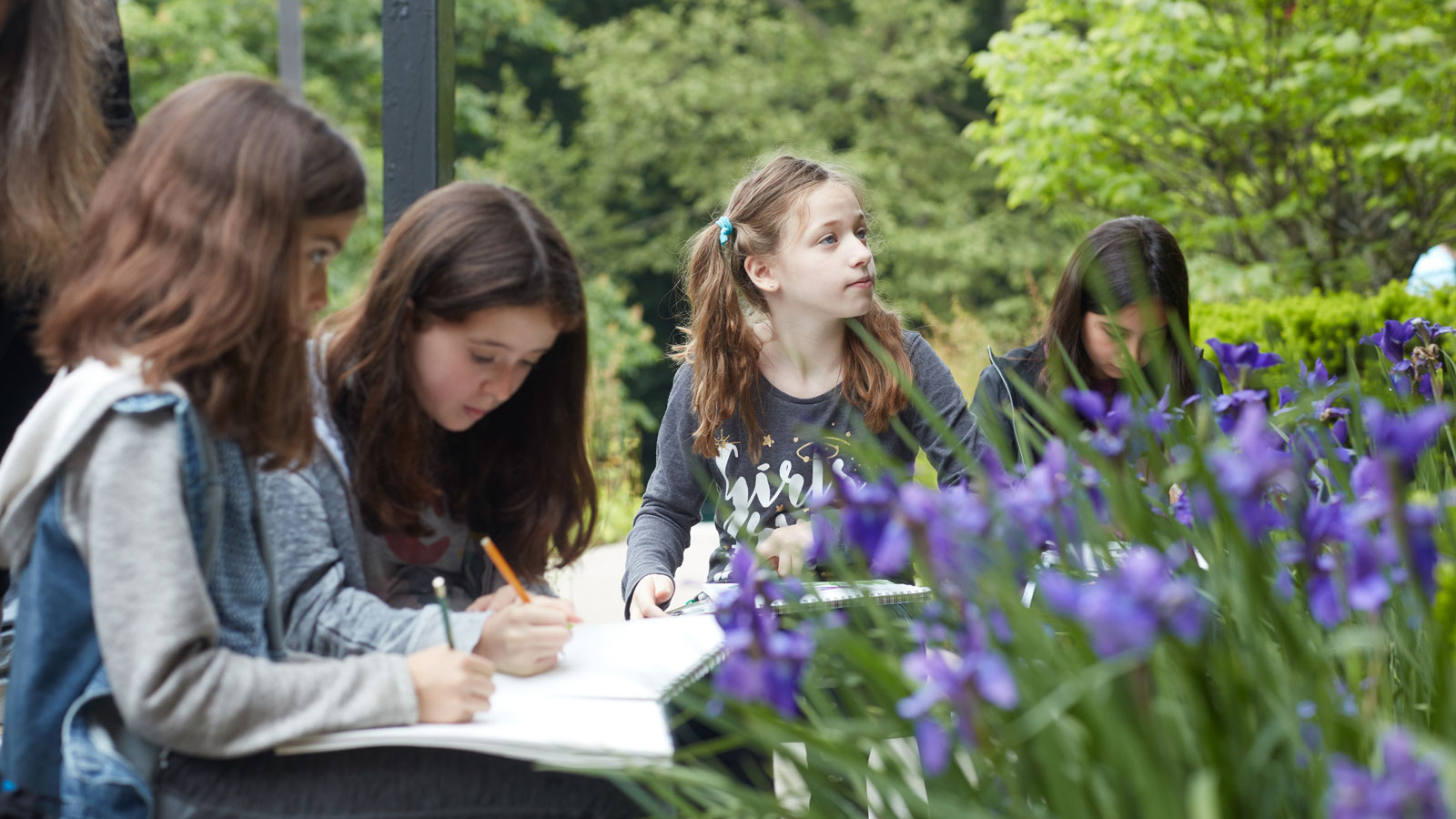 Visual Art
In art, students explore a range of mediums and techniques and learn close observation and personal expression.
---
Drama
A three-person drama team coaches students to write, stage, and perform plays that reflect ideas that arise from their study of history and literature.
---
Stories
Dance instructors from Ailey Arts In Education & Community Programs lead a two-week residency at the Lower School that connects…
The Lower School drama department works with classroom teachers to create interdisciplinary productions.
---