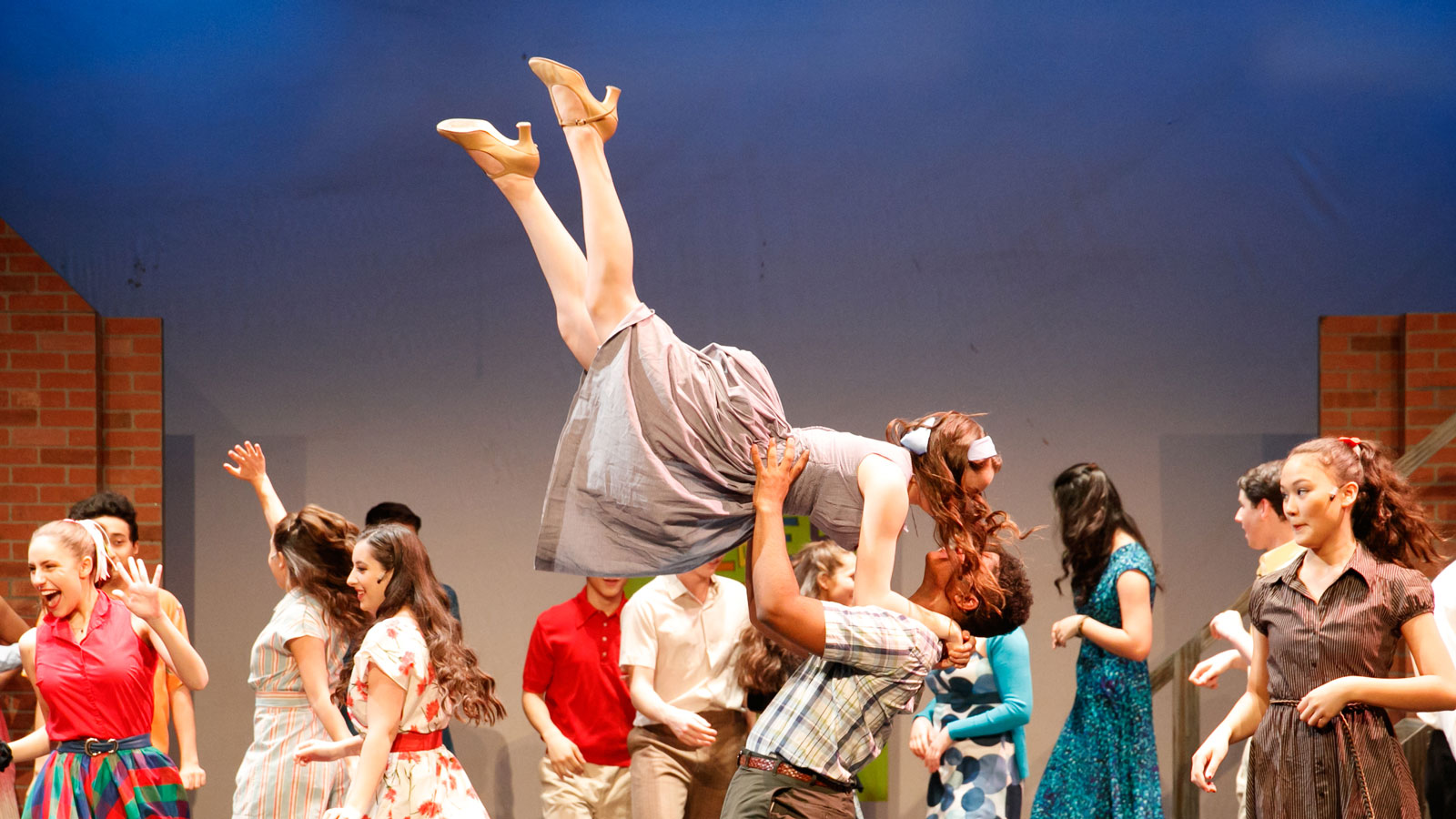 Arts
Riverdale students pursue the arts through their coursework, mini-courses, activities, and independent projects. Students take at least three years of arts courses, with a broad array of options including film, comedy, choral music, sculpture, painting, street art, jazz, and ballet. They may participate in musicals and plays, sing in the student-run a cappella groups, and join the rock band and dance team. The arts program challenges students to express their creativity and gives them a chance to collaborate with fellow artists, performers, and designers.
---
Music
Singers may take Intermezzo (an advanced choral singing class) or Vocal Arts Ensemble. Students who play instruments may choose wind symphony, jazz ensemble, or orchestra. A not-for-credit chamber group is available, as well as student-led activities for a cappella singing and rock band. Music theory and music production and technology are offered. The jazz ensemble has traveled to England and Australia and occasionally performs at the Jazz Standard in Manhattan.
---
Visual Art
All visual arts students are required to take Foundations In art, which covers the fundamentals of drawing, design, color, painting, sculpture, and photography. More than 15 electives are offered in fields such as drawing, painting, and ceramics, as well as graphic design, video art, visual coding, and Projects in Contemporary Art. The maker space is used for arts courses as well as interdisciplinary courses with the science and language departments.
---
Theater, Dance, Film
The department offers full-year courses in theater, playwriting, dance, technical theater, acting, and filmmaking, and advanced courses that build on these pre-requisites. Juniors and seniors may take public speaking, musical theater workshop, and comedy lab.
---